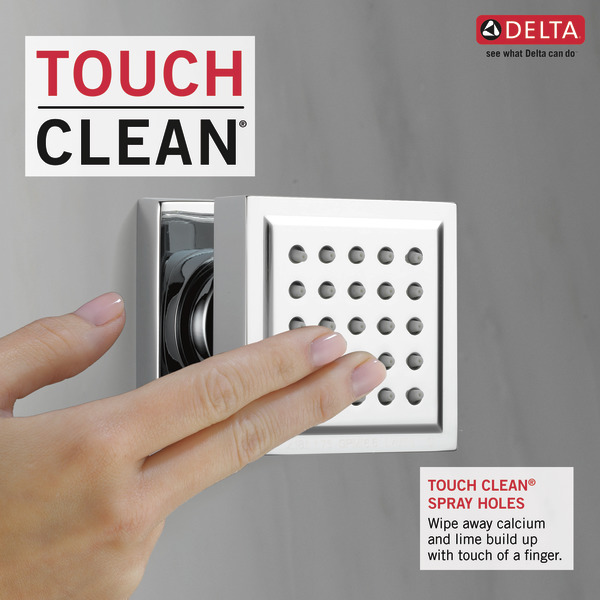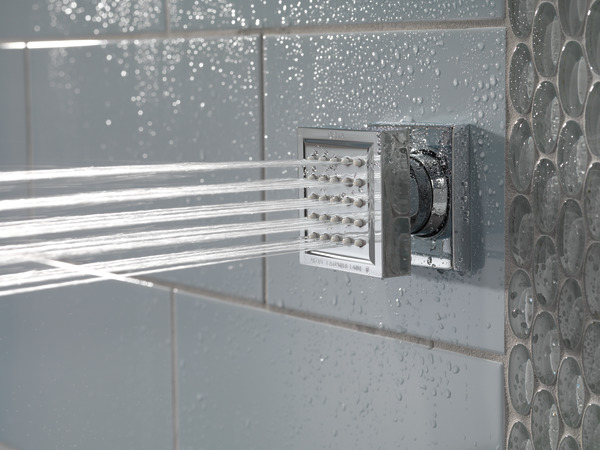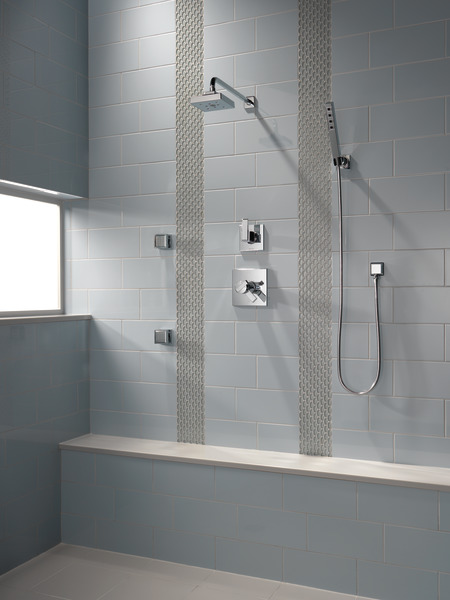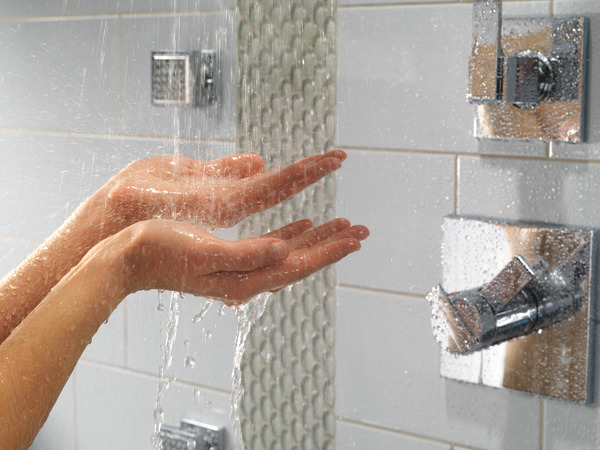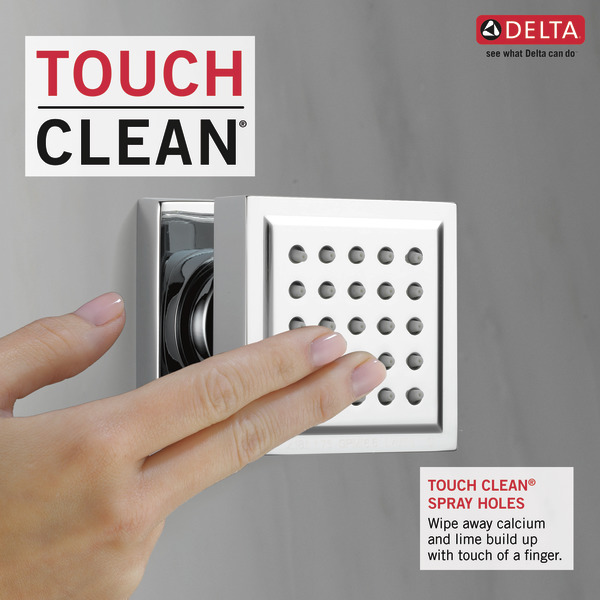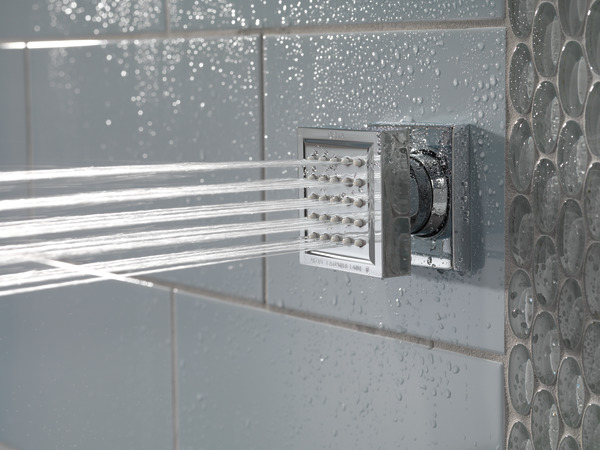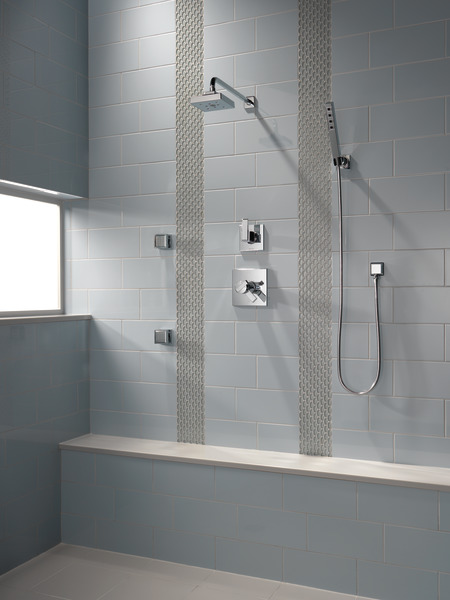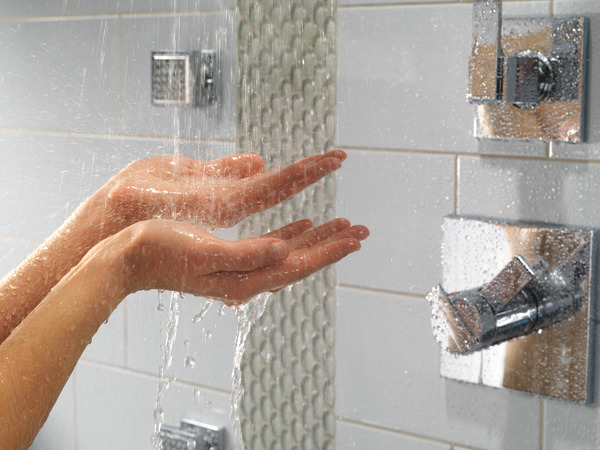 Product features
Experience a shower tailored to you with Delta® body sprays. While other products may gather unsightly mineral build-up over time, Delta soft rubber Touch-Clean® spray holes allow any mineral residue to simply be wiped away for an instantly refreshed look – with no need for soaking or the aid of chemical cleaners. Matte Black makes a statement in your space, cultivating a sophisticated air and coordinating flawlessly with most other fixtures and accents. With bright tones, Matte Black is undeniably modern with a strong contrast, but it can complement traditional or transitional spaces just as well when paired against warm nuetrals for a rustic feel akin to cast iron.
Spray settings include: Full Body spray
Full body spray provides a steady, full-coverage spray perfect for every shower need, from rinsing shampoo from hair to relaxing tired muscles
Soft, rubber Touch-Clean spray holes allow you to easily wipe away calcium and lime build-up from the spray face of your shower head and hand shower with the touch of a finger
Complete unit includes trim and rough
Special Features
Touch-Clean®
Rubber spray holes allows easy cleaning with the touch of a finger.
Documents & Specs
Product Support, Repair Parts & Technical Specifications
Installation Information
1.75 gpm @ 80 psi, 6.6 L/min @ 552 kPa
Reviews
Q&A