Single-Setting Metal Raincan Shower Head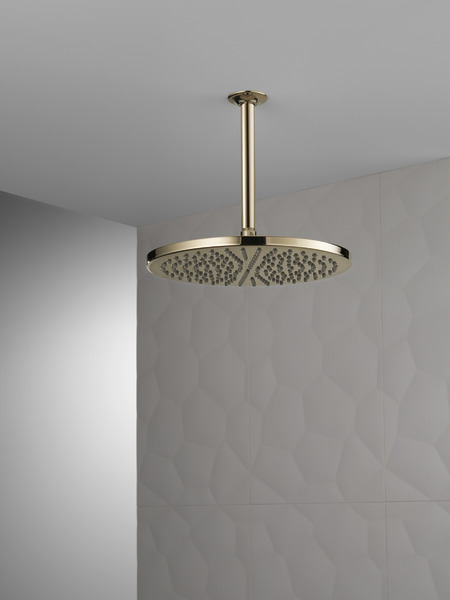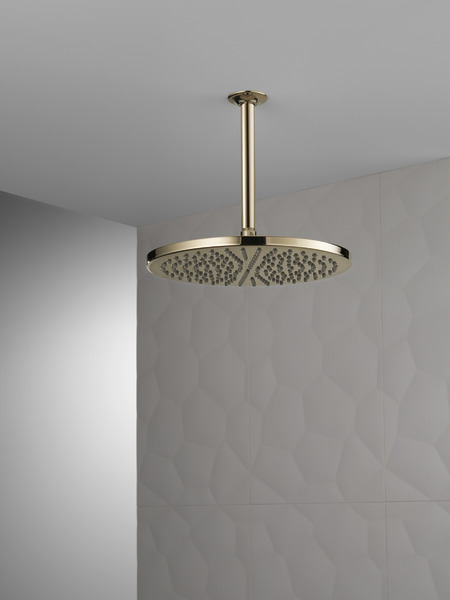 Single-Setting Metal Raincan Shower Head
All brass construction metal shower head
Easily wipe away mineral build-up with Touch-Clean spray holes
Backed by Delta Faucet's Lifetime Limited Warranty
Due to water restriction laws, this product may not be eligible for purchase in your area. For more information,
Product features
Designed to look like new for life, Brilliance® finishes are developed using a proprietary process that creates a durable, long-lasting finish that is guaranteed not to corrode, tarnish or discolor. This glossy Polished Nickel finish provides a delicate elegance that can make almost any room pop. The polished surface reflects back deep shadows from your space, creating contrast within the pale gold tones which takes on a new light from every angle. While other products may gather unsightly mineral build-up over time, Delta soft rubber Touch-Clean® spray holes allow any mineral residue to simply be wiped away for an instantly refreshed look – with no need for soaking or the aid of chemical cleaners.
Shower arm and flange sold separately
Easy to install
For use with ceiling-mounted or extended wall-mounted shower arm applications
Metal ball connector for durability
Ball connector swivel angle is 36° (18 per side)
Standard 1/2"-14 NPT pipe fitting
Soft, rubber Touch-Clean® spray holes allow you to easily wipe away calcium and lime build-up from the spray face of your shower head and hand shower with the touch of a finger
Single setting Soft Rain spray shower head
Round shower head
Special Features
Touch-Clean®
Rubber spray holes allows easy cleaning with the touch of a finger.
Brilliance® Finish
Many Delta products are made with Brilliance® finishes, which resist abrasions and discolorations better than traditional brass or even chrome.
Documents & Specs
Product Support, Repair Parts & Technical Specifications
Installation Information
2.5 gpm @ 80 psi, 9.5 L/min @ 552 kPa
Full Body Spray,Soft Rain Spray
Reviews
Q&A
Part List