H2Okinetic® Pendant Raincan Shower Head with LED Light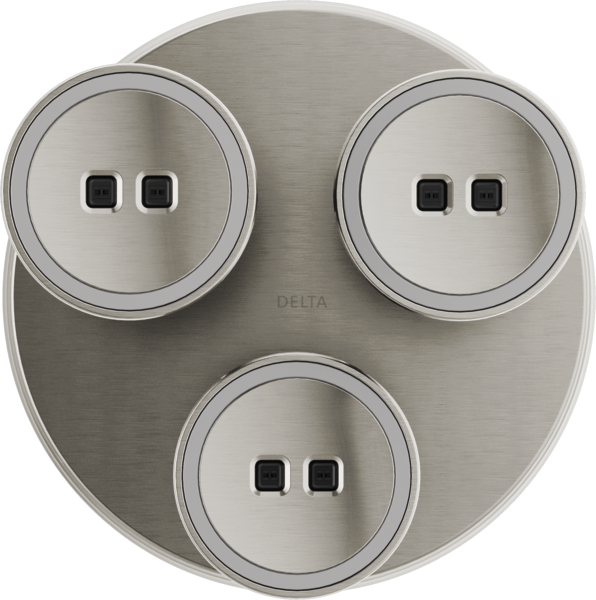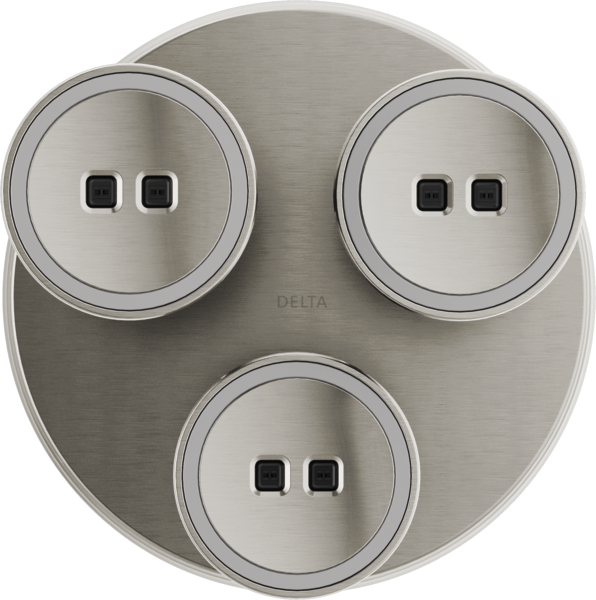 H2Okinetic® Pendant Raincan Shower Head with LED Light
Individually adjustable pendant showerheads
Featuring Delta H2Okinetic Technology for 3X the coverage
Backed by Delta Faucet's Lifetime Limited Warranty
Due to water restriction laws, this product may not be eligible for purchase in your area. For more information,
Product features
The centerpiece of any shower, Delta® LED Pendant Raincan Shower Heads establish distinctive appeal in your space, blending cultivated designs with modern technologies. The tranquil illumination of the water-powered LED accent lights combines with H2Okinetic® Technology for a soothing experience that transports you from shower to spa. The LED lights automatically turn on when water is running and turn off when water flow stops. The accent lights emit a subtle glow to provide soothing ambience, as opposed to serving as a bright, primary light source. Delta® H2Okinetic® Showers look different because they are different. Using advanced technology, H2Okinetic® showers sculpt water into a unique pattern, giving you 3X the coverage of a standard shower head.* The end result is a shower that provides more coverage, more warmth and more intensity for a truly drenching shower experience. So go ahead and indulge, because now you can enjoy the feeling of more water without using more water. *Coverage measured in accordance with EPA WaterSense® Specification for shower heads, March 4, 2010.
Water-powered LED lights
Standard pendant raincan shower head installation
No electrical hard-wiring required
Flow of water automatically turns LED lights on and off
Soothing, peaceful ambiance under the accent lights' subtle glow
LED accent lights are not a primary light source
H2Okinetic® Shower technology sculpts water into a unique pattern, forming a powerful drench spray
H2Okinetic® gives you the feeling of more water without using more water
H2Okinetic® PowerDrench spray creates a shower with more warmth, coverage, and intensity
The three pendant shower heads may be individually adjusted for ideal coverage
To be used with a 9 ft. (2286 mm) ceiling or taller
Flush mount to ceiling
Connects to standard 1/2 in. IPS with male threads
Technology
Ambient Lighting
LED lights automatically turn on when water is running and turn off when water flow stops
H2Okinetic® Technology
Delta's proprietary H2Okinetic® Technology creates a shower experience like no other. Each shower head and hand shower contains an internal system that controls the speed, movement and droplet size of the water, which creates the feeling of more water than a standard shower flowing at the same rate.
Special Features
Brilliance® Finish
Many Delta products are made with Brilliance® finishes, which resist abrasions and discolorations better than traditional brass or even chrome.
Documents & Specs
Product Support, Repair Parts & Technical Specifications
Installation Information
2.5 gpm @ 80 psi, 9.5 L/min @ 552 kPa
Reviews
Q&A