H2Okinetic® In2ition® 5-Setting Two-in-One Shower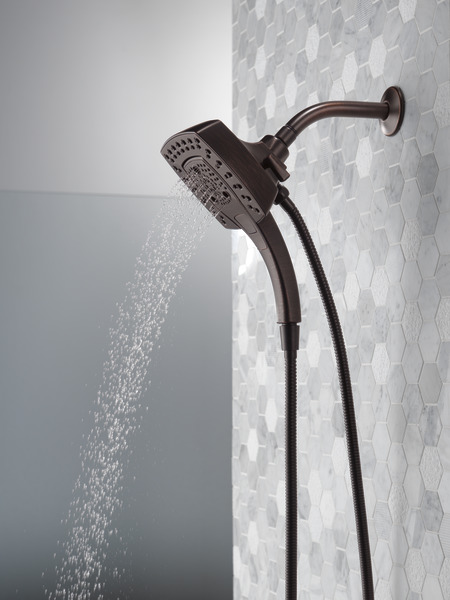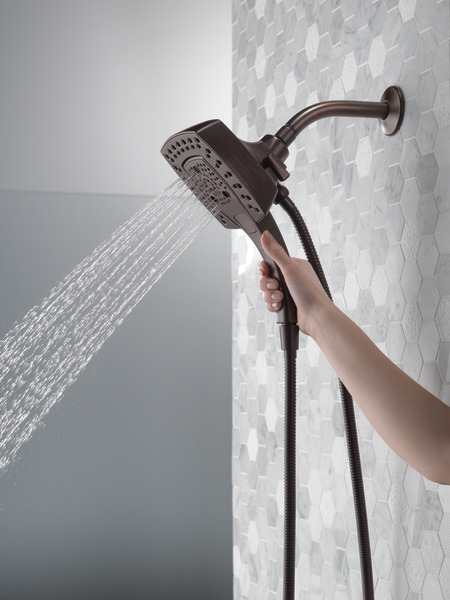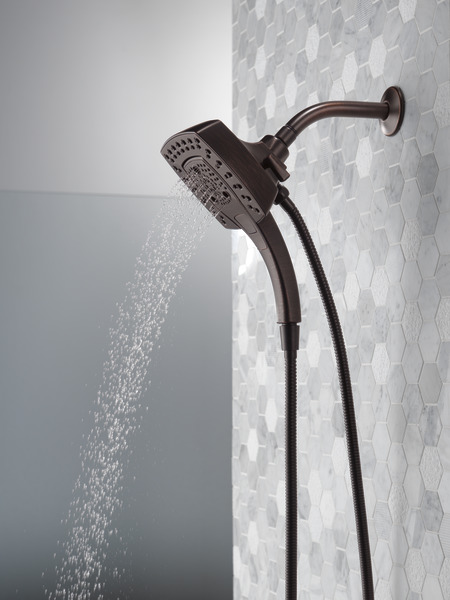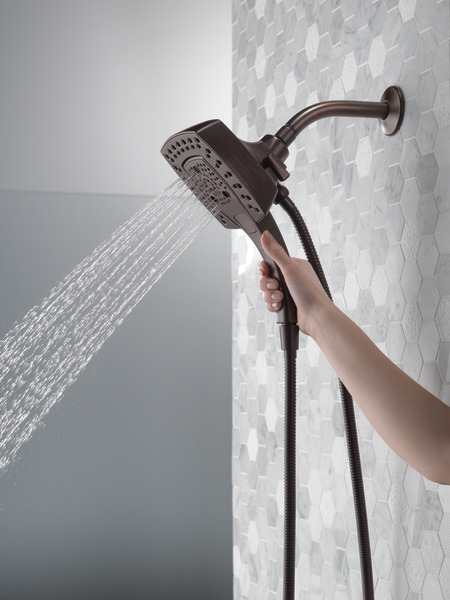 H2Okinetic® In2ition® 5-Setting Two-in-One Shower
Due to water restriction laws, this product may not be eligible for purchase in your area. For more information,
Product features
Technology
H2Okinetic® Technology
Delta's proprietary H2Okinetic® Technology creates a shower experience like no other. Each shower head and hand shower contains an internal system that controls the speed, movement and droplet size of the water, which creates the feeling of more water than a standard shower flowing at the same rate.
MagnaTite® Docking
The pull-down spray head utilizes a powerful magnet which keeps the wand securely in place when not in use. No more dangling!
Special Features
Touch-Clean®
Rubber spray holes allows easy cleaning with the touch of a finger.
In2ition®
Use the integrated shower head and hand shower together or separately to get water where you need it most.
Documents & Specs
Product Support, Repair Parts & Technical Specifications
Installation Information
2.5 gpm @ 80 psi, 9.5 L/min @ 552 kPa
H2Okinetic ® Spray,Full Body Spray,Massaging Spray,Pause,Shampoo Rinsing Spray
Reviews
Q&A