HydroRain® 5-Setting Two-in-One Shower Head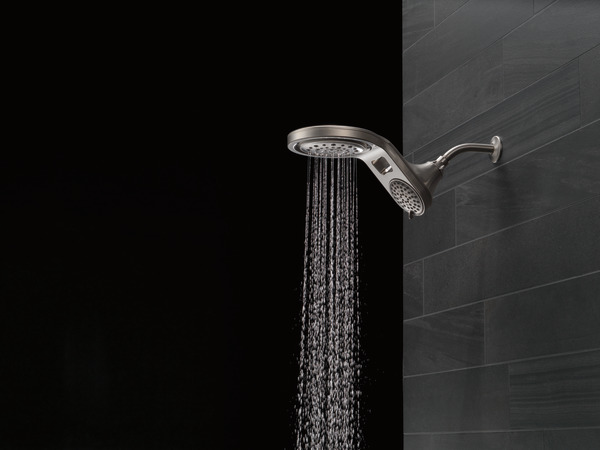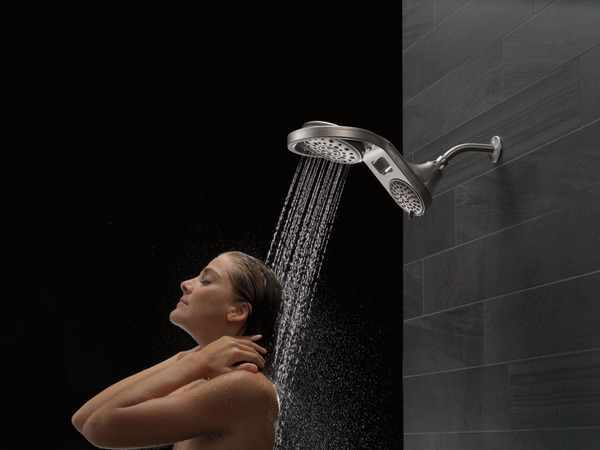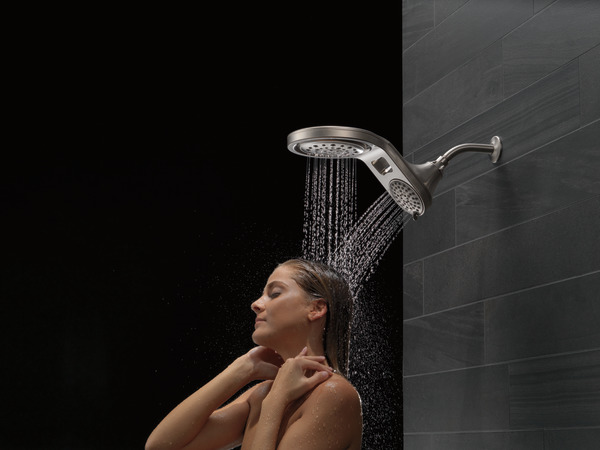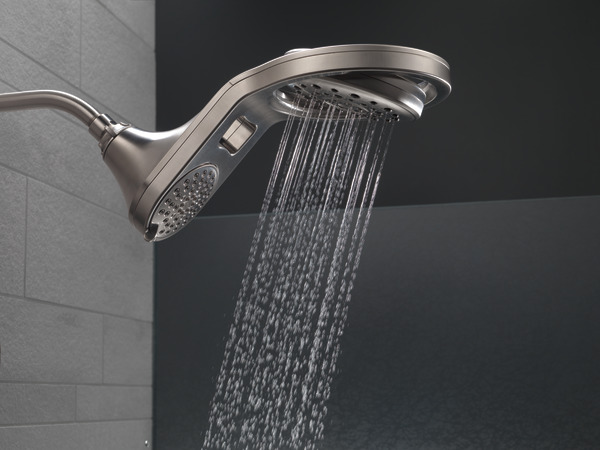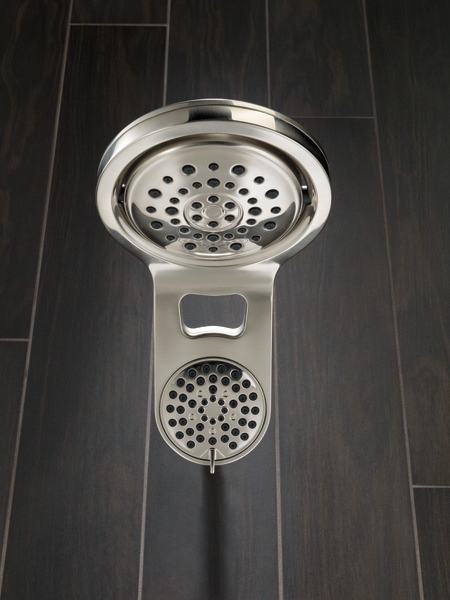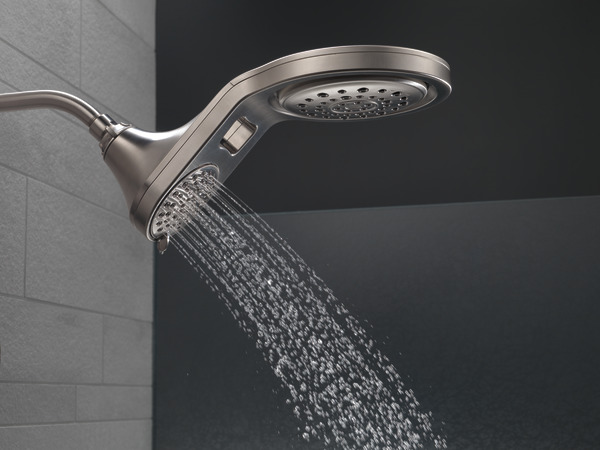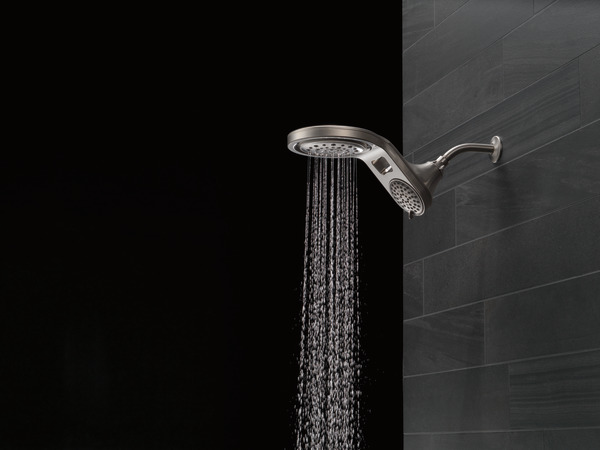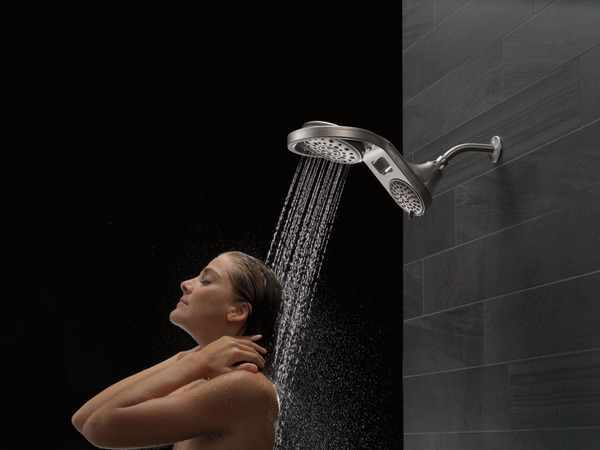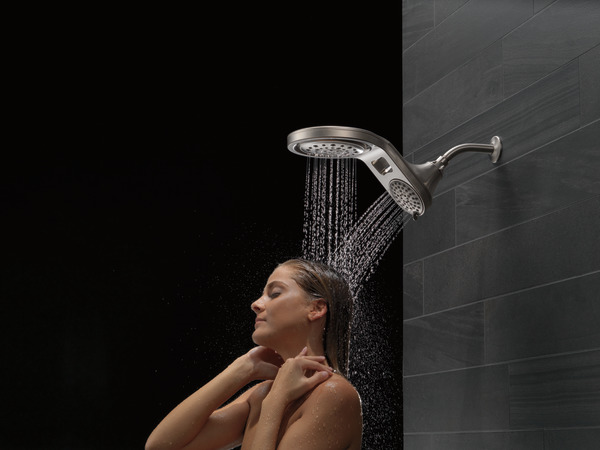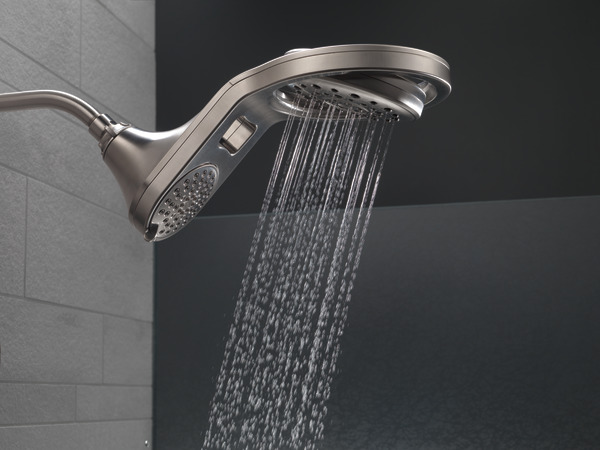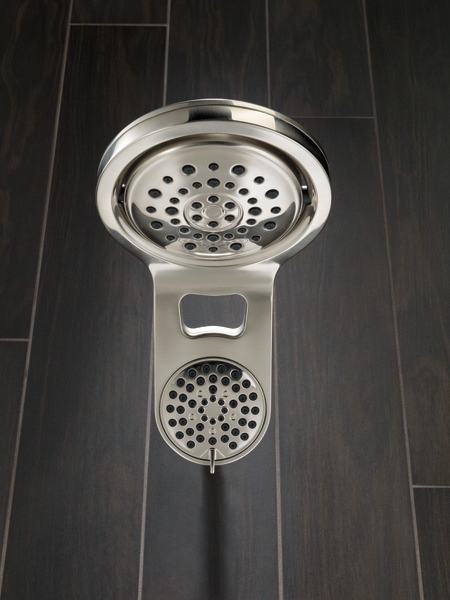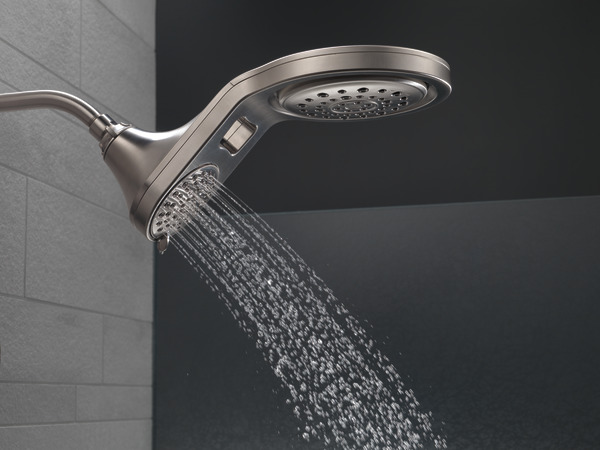 Product features
Designed to fit a standard shower arm, the HydroRain® Two-in-One Shower Head installs in minutes. Once installed, it provides you with a luxurious shower experience and complete control over your water with a pivoting raincan and the option to use the raincan on its own, the shower head on its own, or both together. While other products may gather unsightly mineral build-up over time, Delta soft rubber Touch-Clean® spray holes allow any mineral residue to simply be wiped away for an instantly refreshed look – with no need for soaking or the aid of chemical cleaners. The pause setting gives you ample space for shaving, lathering and other shower tasks, without worrying about overspray or water waste. This spray setting helps you conserve water, so you can worry less about depleting your supply of hot water - and you help the environment too.
Allows for single or dual operation of shower head and raincan
The Raincan rotates 40˚ for adjustable coverage
Change shower head spray settings by rotating the spray face
Soft, rubber Touch-Clean® spray holes allow you to easily wipe away calcium and lime build-up from the spray face of your shower head and hand shower with the touch of a finger
Installs in minutes
Spray settings include: Full Body spray, Full Spray with Massage, Massaging spray, Shampoo Rinsing spray, and Pause
Pause feature reduces water to a trickle, giving you space for shaving, lathering and other shower tasks while maintaining your temperature settings
Special Features
Touch-Clean®
Rubber spray holes allows easy cleaning with the touch of a finger.
Brilliance® Finish
Many Delta products are made with Brilliance® finishes, which resist abrasions and discolorations better than traditional brass or even chrome.
Documents & Specs
Product Support, Repair Parts & Technical Specifications
Installation Information
2.5 gpm @ 80 psi, 9.5 L/min @ 552 kPa
Full Body Spray,Full Spray with Massage,Massaging Spray,Pause,Shampoo Rinsing Spray
Reviews
Q&A