3-Setting Wall Bar Hand Shower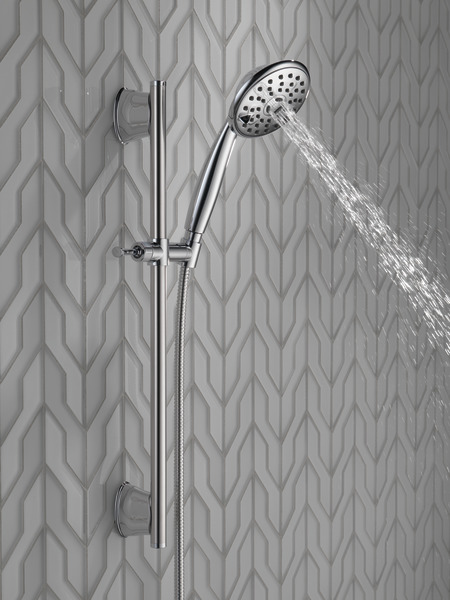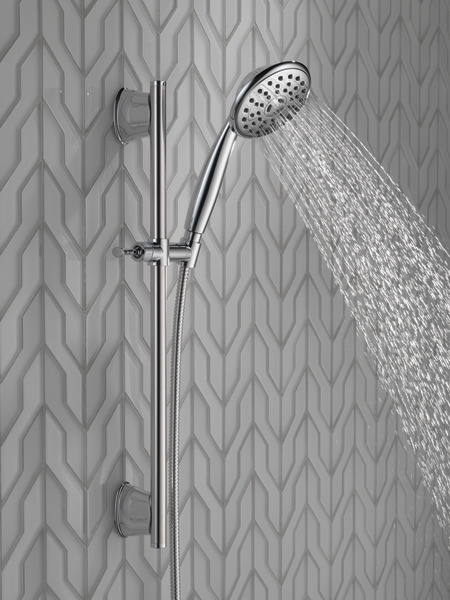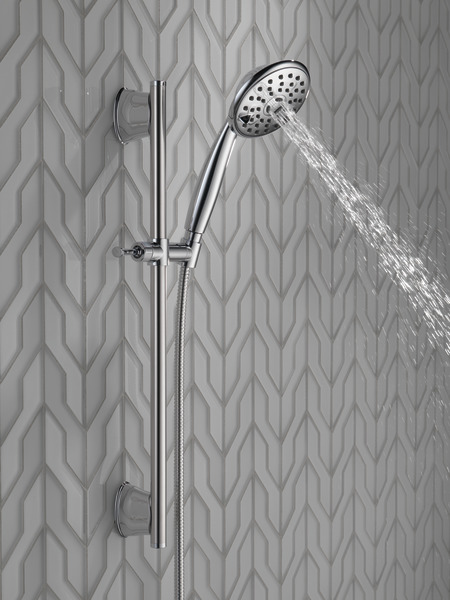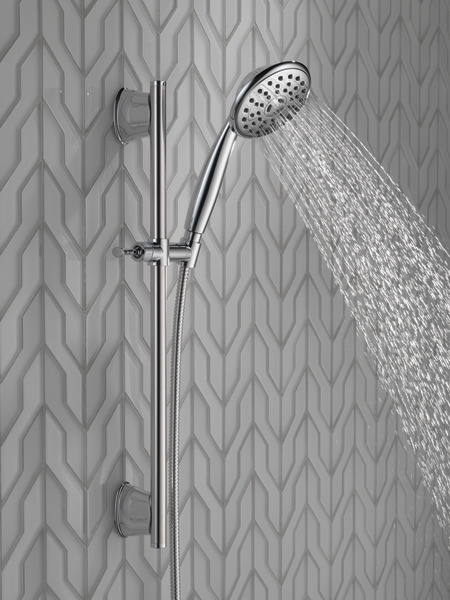 Product features
The tapered curves and graceful arcs of the Porter Bath Collection are reminiscent of classic architectural forms. Experience a better shower with the control and flexibility of a Delta® hand shower. Great for showering yourself or your loved ones and pets, as well as for keeping your shower and tub clean. While other products may gather unsightly mineral build-up over time, Delta soft rubber Touch-Clean® spray holes allow any mineral residue to simply be wiped away for an instantly refreshed look – with no need for soaking or the aid of chemical cleaners.
Soft, rubber Touch-Clean® spray holes allow you to easily wipe away calcium and lime build-up from the spray face of your shower head and hand shower with the touch of a finger
Spray settings include: Full Body Spray, Massage Spray, and Full Body Spray with Massage
Includes 72 in. hose
Water-efficient showers help you conserve water and protect one of Earth's most valuable natural resources—without compromising performance
Special Features
Touch-Clean®
Rubber spray holes allows easy cleaning with the touch of a finger.
Documents & Specs
Product Support, Repair Parts & Technical Specifications
Installation Information
1.75 gpm @ 80 psi, 6.6 L/min @ 552 kPa
Full Body Spray,Full Spray with Massage,Massaging Spray
Reviews
Q&A