Single-Setting Raincan Shower Head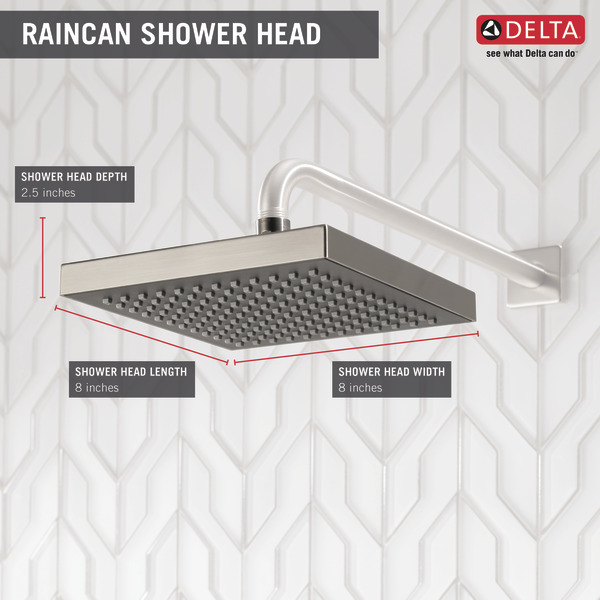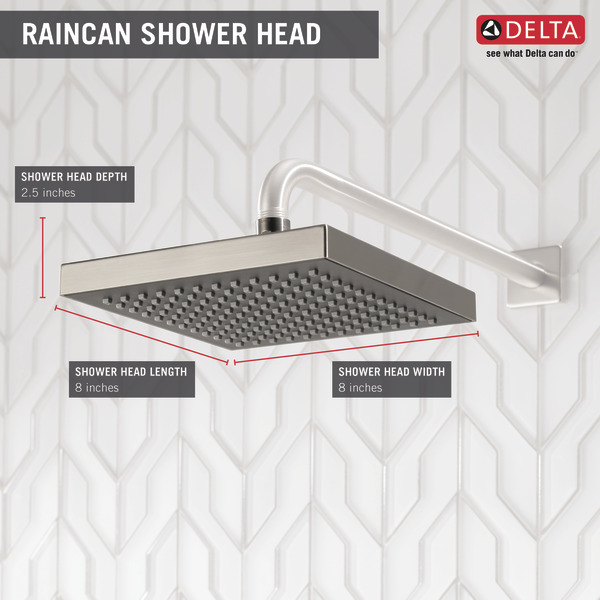 Product features
Replacing your shower head is one of the quickest, simplest upgrades you can make to your shower. Our shower heads feature a wide range of styles and innovations, and install in less than 20 minutes - no special tools required. While other products may gather unsightly mineral build-up over time, Delta soft rubber Touch-Clean® spray holes allow any mineral residue to simply be wiped away for an instantly refreshed look – with no need for soaking or the aid of chemical cleaners.
Soft, rubber Touch-Clean® spray holes allow you to easily wipe away calcium and lime build-up from the spray face of your shower head and hand shower with the touch of a finger
Installs in minutes
Spray settings include: Soft Rain spray
Soft rain spray is engineered for relaxation, featuring a gentle fall of water which mimics a soothing summer rain
Special Features
Touch-Clean®
Rubber spray holes allows easy cleaning with the touch of a finger.
Brilliance® Finish
Many Delta products are made with Brilliance® finishes, which resist abrasions and discolorations better than traditional brass or even chrome.
Documents & Specs
Product Support, Repair Parts & Technical Specifications
Installation Information
2.5 gpm @ 80 psi, 9.5 L/min @ 552 kPa
Reviews
Q&A