Monitor® 14 Series Shower Trim - Less Handle
model#: T14255-RBLHP--H716RB--R10000-UNBX
Monitor® 14 Series Shower Trim - Less Handle
model#: T14255-RBLHP--H716RB--R10000-UNBX
Valve is not included, must purchase separately
Two-setting shower head
Backed by Delta Faucet's Lifetime Limited Warranty
Handle Or Accent
Metal Lever Handle Kit - 13 / 14 Series & Floor Mount
Rough Valve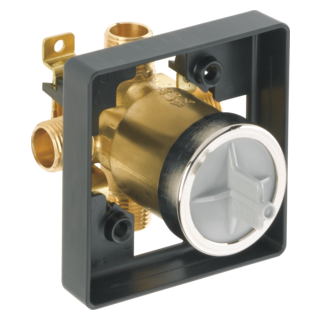 MultiChoice® Universal Tub / Shower Rough - Universal Inlets / Outlets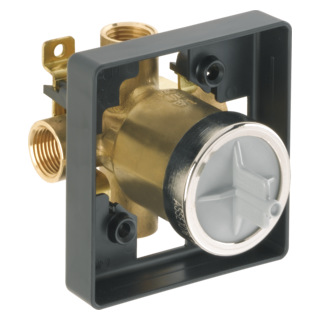 MultiChoice® Universal Tub / Shower Rough - IPS Inlets / Outlets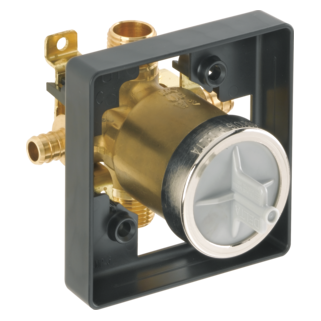 MultiChoice® Universal Tub / Shower Rough - PEX Crimp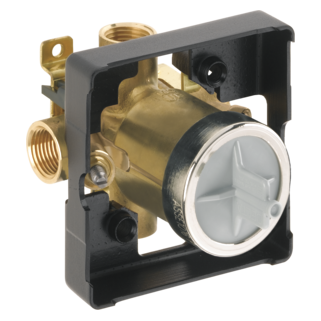 MultiChoice® Universal Tub / Shower Rough - IPS Inlets / Outlets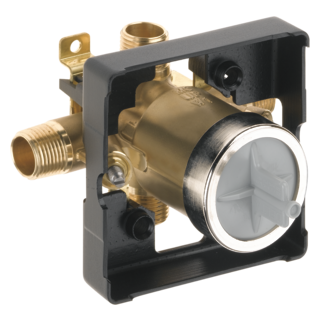 MultiChoice® Universal Tub / Shower Rough - Universal Inlets / Outlets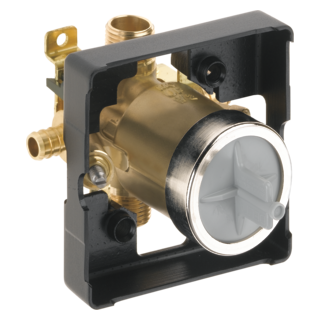 MultiChoice® Universal Tub / Shower Rough - PEX Crimp
Base Part
Monitor® 14 Series Shower Trim - Less Handle
Configurable Parts
Metal Lever Handle Kit - 13 / 14 Series & Floor Mount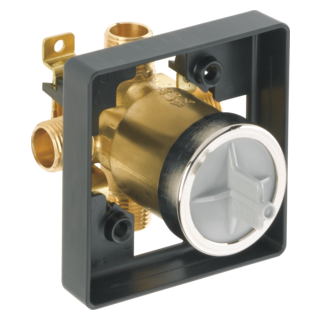 MultiChoice® Universal Tub / Shower Rough - Universal Inlets / Outlets
Due to water restriction laws, this product may not be eligible for purchase in your area. For more information,
Product features
While other products may gather unsightly mineral build-up over time, Delta soft rubber Touch-Clean® spray holes allow any mineral residue to simply be wiped away for an instantly refreshed look – with no need for soaking or the aid of chemical cleaners. Delta® pressure-balance valves use Monitor® Technology to protect you and your family from sudden temperature changes. An ornate blend of deep, warm tones and subtle highlights give Venetian Bronze® a hand-brushed look that can transform a bath. Offering a smooth contrast to light tones and coordinating well with darker ones, this finish can have a beautiful soothing effect on almost any space.
Monitor® pressure balance valve keeps water temperature within a safe ±3° F (±1.6° C), helping to protect you from sudden changes in hot or cold water pressure
Spray settings include: Full Body spray, Massaging spray, Drenching spray
Soft, rubber Touch-Clean® spray holes allow you to easily wipe away calcium and lime build-up from the spray face of your shower head and hand shower with the touch of a finger
Trim kit only, must order MultiChoice® Universal Valve separately to complete the unit
Handle(s) not included, must purchase handle separately to complete the unit
Technology
Monitor®
Delta Monitor® faucets feature pressure balance valves, which protect against sudden temperature or pressure changes to keep the water in the shower within a safe ±3.6° F.
Special Features
Touch-Clean®
Rubber spray holes allows easy cleaning with the touch of a finger.
Documents & Specs
Product Support, Repair Parts & Technical Specifications
Installation Information
2.50 gpm @ 80 psi, 9.5 L/min @ 550 kPa
Single-function pressure balance cartridge
Full Body Spray,Massaging Spray,Drenching Spray
Reviews
Q&A
Part List