Monitor® 14 Series H2Okinetic® Shower Trim - Less Handle
model#: T14297-PNLHP--H795PN--R10000-UNBX
Monitor® 14 Series H2Okinetic® Shower Trim - Less Handle
model#: T14297-PNLHP--H795PN--R10000-UNBX
Valve is not included, must purchase separately
Featuring Delta H2Okinetic Technology for 3X the coverage
Backed by Delta Faucet's Lifetime Limited Warranty
Handle Or Accent
Metal Cross Handle Kit - 14 Series
Metal Lever Handle Kit - 13 / 14 Series & Floor Mount
Metal French Curve Lever Kit - 13 / 14 Series & Floor Mount
Rough Valve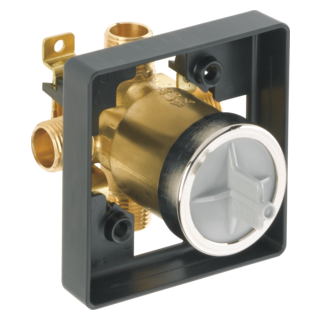 MultiChoice® Universal Tub / Shower Rough - Universal Inlets / Outlets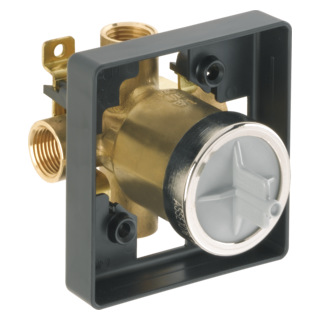 MultiChoice® Universal Tub / Shower Rough - IPS Inlets / Outlets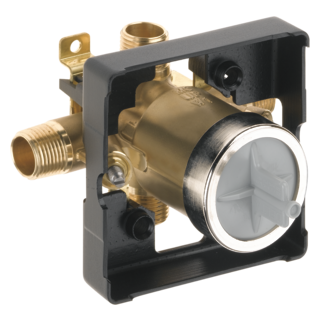 MultiChoice® Universal Tub / Shower Rough - Universal Inlets / Outlets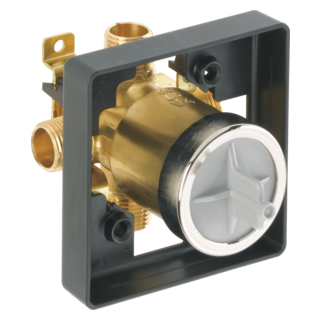 MultiChoice® Universal Tub / Shower Rough - Universal Inlets / Outlets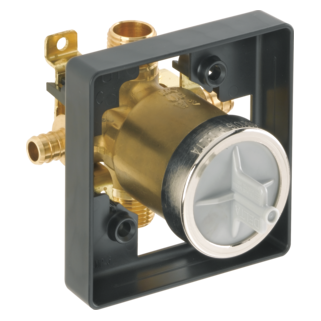 MultiChoice® Universal Tub / Shower Rough - PEX Crimp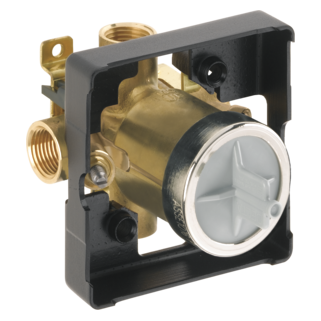 MultiChoice® Universal Tub / Shower Rough - IPS Inlets / Outlets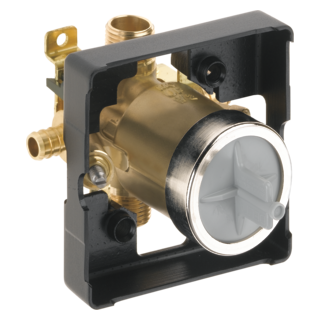 MultiChoice® Universal Tub / Shower Rough - PEX Crimp
MultiChoice® Universal Tub / Shower Rough - Universal Inlets / Outlets
Base Part
Monitor® 14 Series H2Okinetic® Shower Trim - Less Handle
Configurable Parts
Metal Cross Handle Kit - 14 Series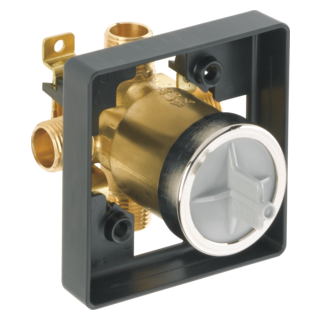 MultiChoice® Universal Tub / Shower Rough - Universal Inlets / Outlets
Product features
Delta® H2Okinetic® Showers look different because they are different. Using advanced technology, H2Okinetic showers sculpt water into a unique wave pattern, giving you 3X the coverage of a standard shower head.* The end result is a shower that provides more coverage, more warmth and more intensity for a truly drenching shower experience. Designed to look like new for life, Brilliance® finishes are developed using a proprietary process that creates a durable, long-lasting finish that is guaranteed not to corrode, tarnish or discolor. Delta® pressure-balance valves use Monitor® Technology to protect you and your family from sudden temperature changes. This glossy finish provides a delicate elegance that can make almost any room pop. The polished surface reflects back deep shadows from your space, creating contrast within the pale gold tones which takes on a new light from every angle. Delta WaterSense labeled faucets, showers and toilets use at least 20% less water than the industry standard—saving you money without compromising performance.
H2Okinetic Shower technology sculpts water into a unique wave pattern, forming a powerful drench spray
Gives you the feeling of more water without using more water
Monitor pressure balance valve keeps water temperature within a safe +/-3degrees F (+/-1.6degrees C), helping to protect you from sudden changes in hot or cold water pressure
Spray settings include: H2OKinetic spray
H2Okinetic spray creates a shower with more warmth, coverage and intensity
Trim kit only, must order MultiChoice Universal Valve separately to complete the unit
Handle(s) not included, must purchase handle separately to complete the unit
WaterSense labeled shower heads use at least 20% less water than the industry standard without compromising performance
Technology
Monitor®
Delta Monitor® faucets feature pressure balance valves, which protect against sudden temperature or pressure changes to keep the water in the shower within a safe ±3.6° F.
H2Okinetic® Technology
Delta's proprietary H2Okinetic® Technology creates a shower experience like no other. Each shower head and hand shower contains an internal system that controls the speed, movement and droplet size of the water, which creates the feeling of more water than a standard shower flowing at the same rate.
Special Features
MultiChoice® Universal Valve
MultiChoice® Universal Valve
The MultiChoice® Universal Valve allows you install one rough in the wall and then choose from three different shower functions as well as various styles.
Brilliance® Finish
Many Delta products are made with Brilliance® finishes, which resist abrasions and discolorations better than traditional brass or even chrome.
California Prop 65 WARNING
California Prop 65 WARNING
CALIFORNIA PROP 65 WARNING This product can expose you to Lead, which is known to the State of California to cause cancer and birth defects or other reproductive harm. For more information go to www.P65Warnings.ca.gov.
Documents & Specs
Product Support, Repair Parts & Technical Specifications
Installation Information
1.75 gpm @ 80 psi, 6.6 L/min @ 552 kPa
Single-function pressure balance cartridge
Reviews
Q&A
Part List