Monitor® 14 Series Shower Trim - Less Head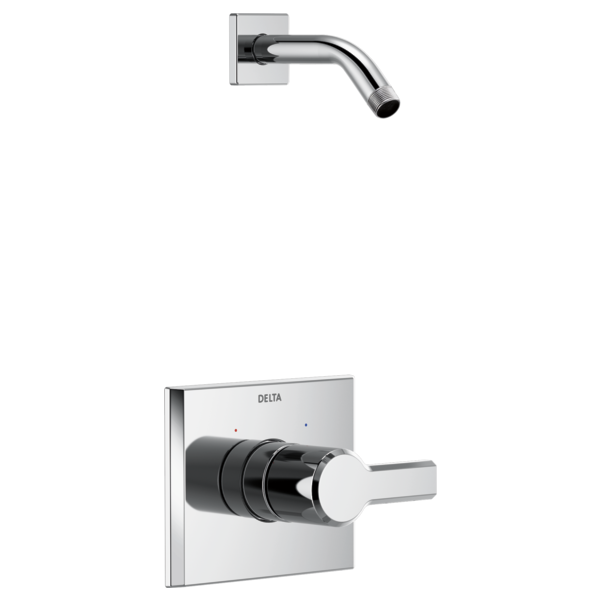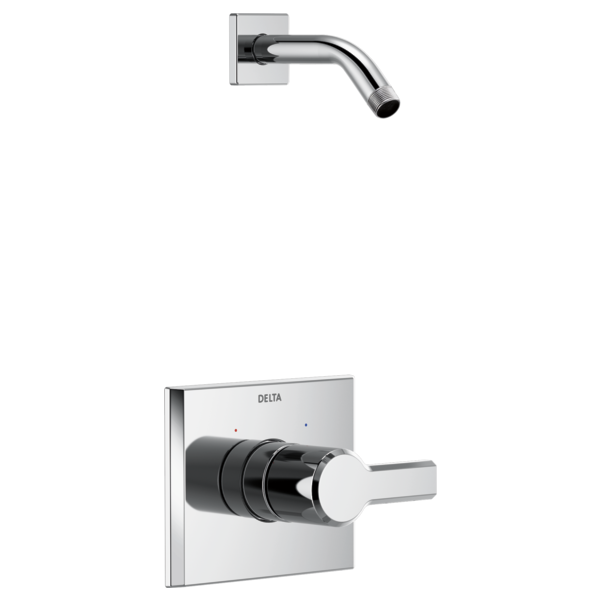 Monitor® 14 Series Shower Trim - Less Head
Rough Valve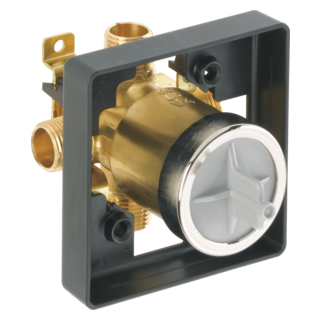 MultiChoice® Universal Tub / Shower Rough - Universal Inlets / Outlets
Base Part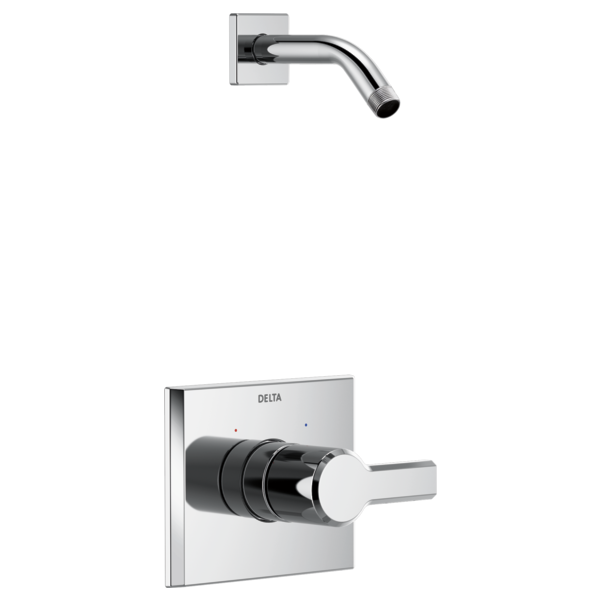 Monitor® 14 Series Shower Trim - Less Head
Product features
The confident slant of the Pivotal® Bath Collection makes it a striking addition to a bathroom's contemporary geometry for a look that makes a statement. Delta® H2Okinetic® Showers look different because they are different. Using advanced technology, H2Okinetic showers sculpt water into a unique wave pattern, giving you 3X the coverage of a standard shower head.* The end result is a shower that provides more coverage, more warmth and more intensity for a truly drenching shower experience. Chrome has rapidly become one of the most popular finishes across décor styles in the bath thanks to its stunning gloss and innate versatility. Paired with crisp lines and bright whites, it creates a bold, modern contrast, but it works equally well with vintage styles and traditional spaces to convey a hint of nostalgia. *Coverage measured in accordance with EPA WaterSense® Specification for shower heads, March 4, 2010.
H2Okinetic Shower technology sculpts water into a unique wave pattern, forming a powerful drench spray
Gives you the feeling of more water without using more water
Trim kit only, must order MultiChoice Universal Valve separately to complete the unit
ADA Compliant
Shower head sold separately
Technology
Monitor®
Delta Monitor® faucets feature pressure balance valves, which protect against sudden temperature or pressure changes to keep the water in the shower within a safe ±3.6° F.
Special Features
ADA Compliant
Some people, and some local codes, require fixtures that are compliant with the Americans with Disabilities Act. If someone may visit who has special needs, or if you believe future buyers might appreciate this feature, Delta offers a range of compliant fixtures.
Documents & Specs
Product Support, Repair Parts & Technical Specifications
Installation Information
Single-function pressure balance cartridge
Reviews
Q&A
Part List