Monitor® 14 Series H2Okinetic® Tub & Shower Trim
Monitor® 14 Series H2Okinetic® Tub & Shower Trim
Valve is not included, must purchase separately
Featuring Delta H2Okinetic Technology for 3X the coverage
Backed by Delta Faucet's Lifetime Limited Warranty
Rough Valve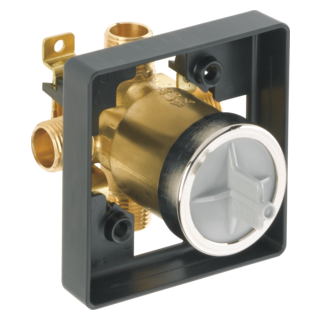 MultiChoice® Universal Tub / Shower Rough - Universal Inlets / Outlets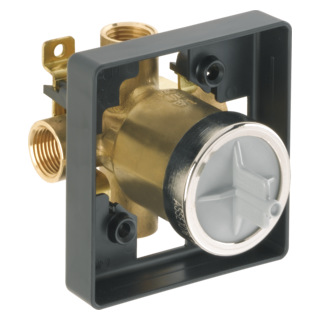 MultiChoice® Universal Tub / Shower Rough - IPS Inlets / Outlets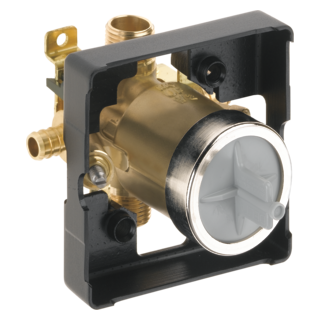 MultiChoice® Universal Tub / Shower Rough - PEX Crimp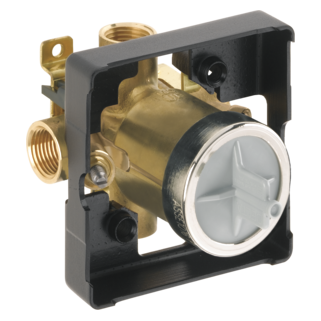 MultiChoice® Universal Tub / Shower Rough - IPS Inlets / Outlets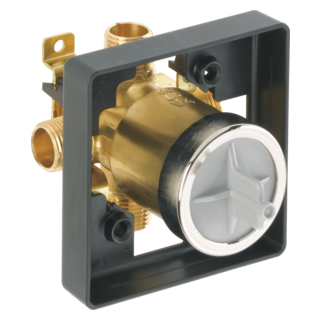 MultiChoice® Universal Tub / Shower Rough - Universal Inlets / Outlets
MultiChoice® Universal Tub / Shower Rough - Universal Inlets / Outlets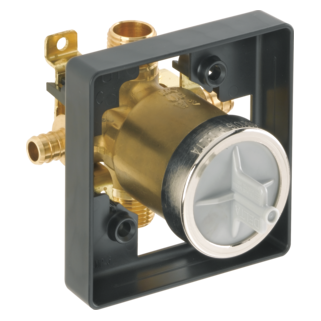 MultiChoice® Universal Tub / Shower Rough - PEX Crimp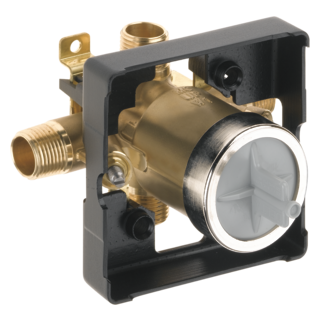 MultiChoice® Universal Tub / Shower Rough - Universal Inlets / Outlets
Base Part
Monitor® 14 Series H2Okinetic® Tub & Shower Trim
Product features
The clean design and minimal details of this Compel Single-Handle 1-Spray Tub and Shower Trim offer sleek, urban sophistication in a complete line of faucets and accessories. H2Okinetic showers sculpt the water into a unique wave pattern, giving you the feeling of more water without using more water. The warm, drenching water coverage is the result of a denser water pattern and larger droplets that retain their heat longer to soothe and revitalize you. Getting ready in the morning is far from routine when you are surrounded by a bath that reflects your personal style. You can buy with confidence, knowing that Delta backs this faucet with a lifetime limited warranty.
H2Okinetic Technology sculpts the water into a unique wave pattern, giving the feeling of more water without using more water
WaterSense certification promotes water conservation
Monitor pressure balance valve keeps water temperature within a safe +/-3degrees F (+/-1.6degrees C), helping to protect you from sudden changes in hot or cold water pressure
Trim kit only, must order MultiChoice Universal rough-in separately to complete the unit
Single function operation
Single lever handle for ease of temperature control
Meets standards set by Americans with Disabilities Act (ADA)
Spray settings include: H2OKinetic
Technology
Monitor®
Delta Monitor® faucets feature pressure balance valves, which protect against sudden temperature or pressure changes to keep the water in the shower within a safe ±3.6° F.
H2Okinetic® Technology
Delta's proprietary H2Okinetic® Technology creates a shower experience like no other. Each shower head and hand shower contains an internal system that controls the speed, movement and droplet size of the water, which creates the feeling of more water than a standard shower flowing at the same rate.
Special Features
MultiChoice® Universal Valve
MultiChoice® Universal Valve
The MultiChoice® Universal Valve allows you install one rough in the wall and then choose from three different shower functions as well as various styles.
Brilliance® Finish
Many Delta products are made with Brilliance® finishes, which resist abrasions and discolorations better than traditional brass or even chrome.
ADA Compliant
Some people, and some local codes, require fixtures that are compliant with the Americans with Disabilities Act. If someone may visit who has special needs, or if you believe future buyers might appreciate this feature, Delta offers a range of compliant fixtures.
Documents & Specs
Product Support, Repair Parts & Technical Specifications
Installation Information
1.75 gpm @ 80 psi, 6.6 L/min @ 552 kPa
Single-function pressure balance cartridge
Reviews
Q&A
Part List