Monitor® 17 Series Shower Trim with In2ition®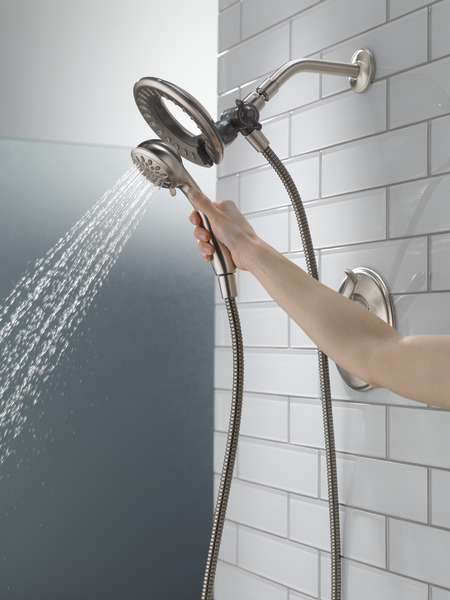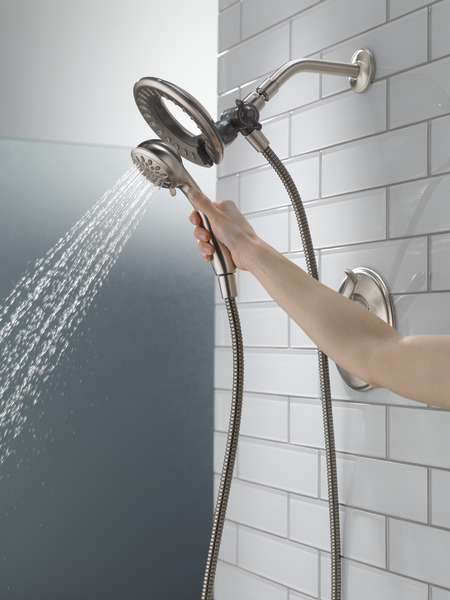 Monitor® 17 Series Shower Trim with In2ition®
Valve is not included, must purchase separately
Monitor Valve protects from rapid changes in hot or cold water
Backed by Delta Faucet's Lifetime Limited Warranty
Watersense CSA Shower Heads
Rough Valve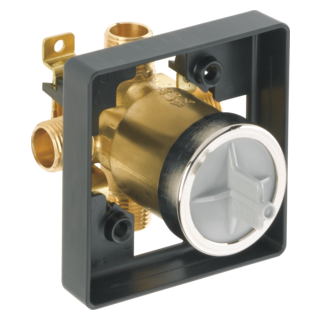 MultiChoice® Universal Tub / Shower Rough - Universal Inlets / Outlets
MultiChoice® Universal Tub / Shower Rough - Universal Inlets / Outlets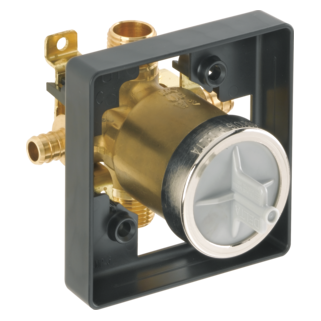 MultiChoice® Universal Tub / Shower Rough - PEX Crimp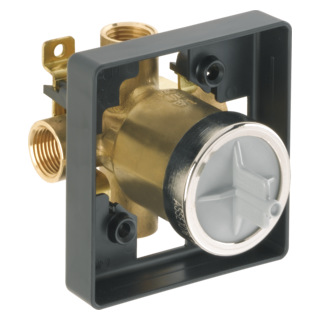 MultiChoice® Universal Tub / Shower Rough - IPS Inlets / Outlets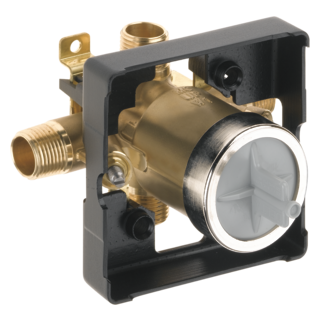 MultiChoice® Universal Tub / Shower Rough - Universal Inlets / Outlets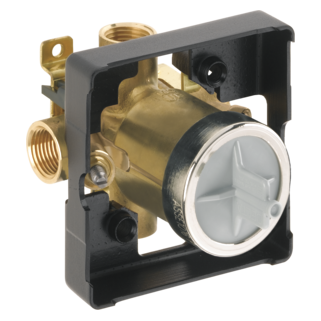 MultiChoice® Universal Tub / Shower Rough - IPS Inlets / Outlets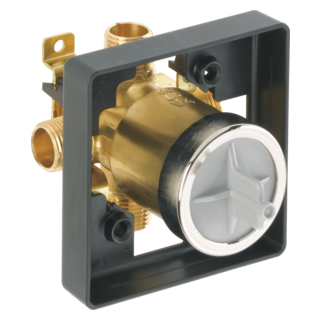 MultiChoice® Universal Tub / Shower Rough - Universal Inlets / Outlets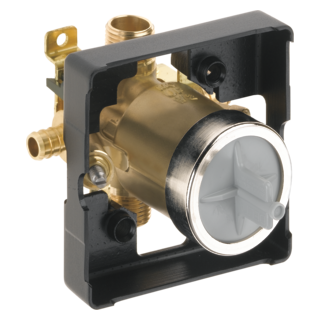 MultiChoice® Universal Tub / Shower Rough - PEX Crimp
Base Part
Monitor® 17 Series Shower Trim with In2ition®
Product features
The Delta® In2ition® Two-in-One Shower features a detachable hand shower which can be used separately from or simultaneously with the shower head. This integrated dual-functionality gives you maximum flexibility without sacrificing warmth, as you can choose to have water streaming from the shower head only, the hand shower only or both the shower head and hand shower at once. With separate handles for volume and temperature control, this Delta tub/shower provides a more refined showering experience. Simply set the water at your preferred temperature and turn the shower on or off with the volume control handle - without interrupting your set temperature. The pause setting gives you ample space for shaving, lathering and other shower tasks, then easily restarts the water with the temperature where you left off. This spray setting helps you conserve water, so you can worry less about depleting your supply of hot water - and you help the environment too. Delta® pressure-balance valves use Monitor® Technology to protect you and your family from sudden temperature changes. This Brilliance Stainless finish has subtle, warm undertones which make it an excellent match with nickel or stainless steel and is extremely versatile, complementing nearly any look, be it traditional, transitional or contemporary. Delta WaterSense labeled faucets, showers and toilets use at least 20% less water than the industry standard—saving you money without compromising performance.
The In2ition Two-in-One Shower gets water where you need it most using the integrated shower head and hand shower separately or together
Perfect for bathing loved ones and pets as well as keeping the inside of your shower and tub clean
Control volume and water temperature independently with two separate handles for more refined control of your shower experience
Monitor pressure balance valve keeps water temperature within a safe +/-3degrees F (+/-1.6degrees C), helping to protect you from sudden changes in hot or cold water pressure
Spray settings include: Full Body spray, Fast Massage spray, Full Spray with Massage
Pause feature reduces water to a trickle, giving you space for shaving, lathering and other shower tasks while maintaining your temperature settings
Trim kit only, must order MultiChoice® Universal Valve separately to complete the unit
ADA Compliant
WaterSense labeled shower heads use at least 20% less water than the industry standard without compromising performance
Technology
Monitor®
Delta Monitor® faucets feature pressure balance valves, which protect against sudden temperature or pressure changes to keep the water in the shower within a safe ±3.6° F.
Special Features
Volume Control
This option provides a single control that operates both the temperature and volume together.
MultiChoice® Universal Valve
MultiChoice® Universal Valve
The MultiChoice® Universal Valve allows you install one rough in the wall and then choose from three different shower functions as well as various styles.
Brilliance® Finish
Many Delta products are made with Brilliance® finishes, which resist abrasions and discolorations better than traditional brass or even chrome.
In2ition®
Use the integrated shower head and hand shower together or separately to get water where you need it most.
ADA Compliant
Some people, and some local codes, require fixtures that are compliant with the Americans with Disabilities Act. If someone may visit who has special needs, or if you believe future buyers might appreciate this feature, Delta offers a range of compliant fixtures.
Documents & Specs
Product Support, Repair Parts & Technical Specifications
Installation Information
1.75 gpm @ 80 psi, 6.6 L/min @ 552 kPa
Dual-function pressure balance cartridge
Full Body Spray,Full Spray with Massage,Fast Massage,Pause
Reviews
Q&A
Part List