TempAssure® 17T Series Valve Only Trim
TempAssure® 17T Series Valve Only Trim
Valve is not included, must purchase separately
Set ideal temperature and adjust volume separately
Backed by Delta Faucet's Lifetime Limited Warranty
Rough Valve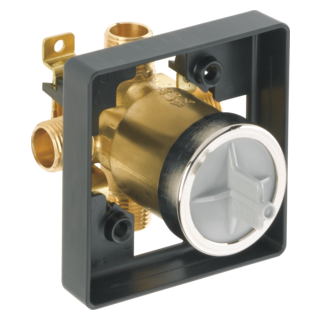 MultiChoice® Universal Tub / Shower Rough - Universal Inlets / Outlets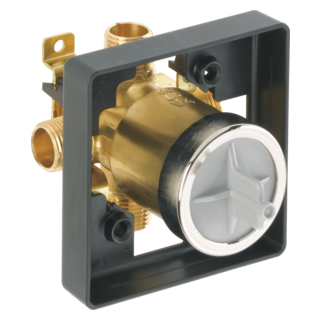 MultiChoice® Universal Tub / Shower Rough - Universal Inlets / Outlets
MultiChoice® Universal Tub / Shower Rough - Universal Inlets / Outlets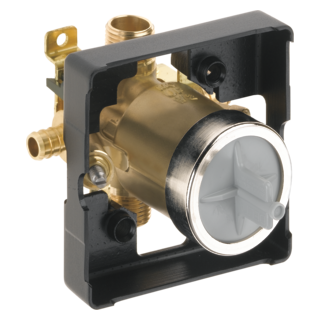 MultiChoice® Universal Tub / Shower Rough - PEX Crimp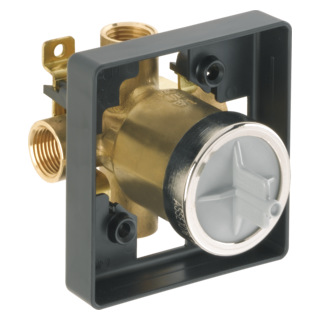 MultiChoice® Universal Tub / Shower Rough - IPS Inlets / Outlets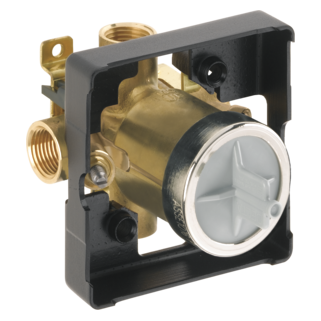 MultiChoice® Universal Tub / Shower Rough - IPS Inlets / Outlets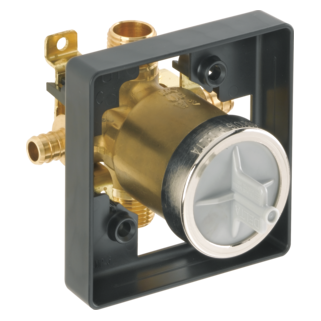 MultiChoice® Universal Tub / Shower Rough - PEX Crimp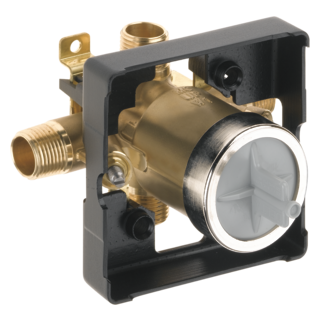 MultiChoice® Universal Tub / Shower Rough - Universal Inlets / Outlets
Base Part
TempAssure® 17T Series Valve Only Trim
Product features
The clean lines and geometric forms of the Dryden™ Collection, derived from style cues of the Art Deco period, offer a simple yet sophisticated design. With separate handles for volume and temperature control, this Delta tub/shower provides a more refined showering experience. Simply set the water at your preferred temperature and turn the shower on or off with the volume control handle - without interrupting your set temperature. Delta® thermostatic valves use TempAssure® Technology to protect you and your family from sudden temperature changes. Delta® SpotShield™ Technology helps to keep your product cleaner, longer by resisting water spots and fingerprints. This SpotShield™ Stainless finish has subtle, warm undertones which make it an excellent match with nickel or stainless steel and is extremely versatile, complementing nearly any look, be it traditional, transitional or contemporary.
SpotShield Technology helps your product stay cleaner, longer by resisting water spots and fingerprints
Control volume and water temperature independently with two separate handles for more refined control of your shower experience
TempAssure thermostatic valve keeps water temperature within a safe +/-3degrees F (+/-1.6degrees C), helping to protect you from sudden changes in hot or cold water pressure
Trim kit only, must order MultiChoice Universal Valve separately to complete the unit
ADA Compliant
Technology
TempAssure™
TempAssure™ keeps the temperature consistent by precisely measuring, monitoring, and automatically adjusting the water mix.
Special Features
SpotShield®
SpotShield™ Technology resists water spots, fingerprints and stains and helps reduce stain and odor causing microbial growth on the faucet finish so the faucet stays cleaner longer.
ADA Compliant
Some people, and some local codes, require fixtures that are compliant with the Americans with Disabilities Act. If someone may visit who has special needs, or if you believe future buyers might appreciate this feature, Delta offers a range of compliant fixtures.
Documents & Specs
Product Support, Repair Parts & Technical Specifications
Installation Information
Dual-function thermostatic cartridge
Reviews
Q&A
Part List