Tub Spout - Pull-Up Diverter
Tub Spout - Pull-Up Diverter
California Prop 65 WARNING
Due to water restriction laws, this product may not be eligible for purchase in your area. For more information, Click Here.
Rough Valve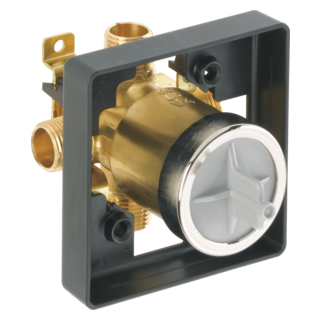 MultiChoice® Universal Tub / Shower Rough - Universal Inlets / Outlets
Base Part
Tub Spout - Pull-Up Diverter
List Price*:
Product features
Pull up to Divert
7 1/2" total length
Sweat onto 1/2" C.W.T. or thread onto 1/2" IPS
Special Features
SpotShield®
SpotShield™ Technology resists water spots, fingerprints and stains and helps reduce stain and odor causing microbial growth on the faucet finish so the faucet stays cleaner longer.
Reviews
Q&A
Part List